Réliva – Eating in Bruges
Imagine a place like Bruges, the most beautiful little city in Belgium: a nice hotel, the perfect weather for a little sightseeing tour, only one thing is missing: a restaurant for vegans and meat eaters! Today, we want you to meet Réliva, a restaurant in Bruges, which will completely swipe you off your feet.
1. Location
The Réliva is located in Goezeputstraat 6 in the southern part of Bruges. Because of the manageable size of the city the restaurant is easy to reach by foot from every corner, because it still lies inside the inner city circle.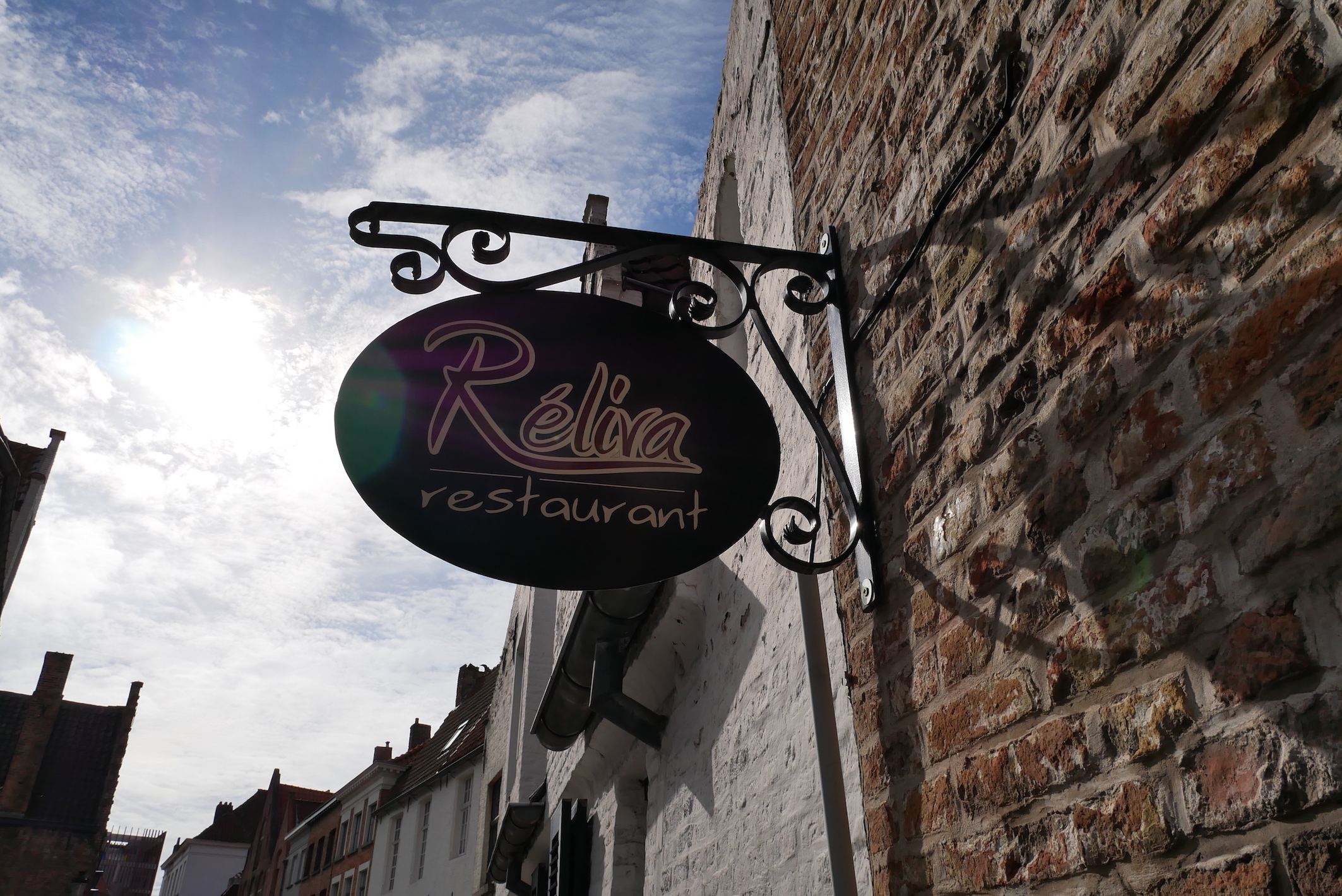 Réliva is a bit more upmarket and finds itself in a beautiful old stone house with a structure that is typical for Bruges. On the inside you are surrounded by the charm of the city all over. A nice entrance area with a guest book that crosses over to a big dining room with a bar. Everything is decorated nicely. A quiet outside area, which has a lot of fancy decoration as well, invites you to eat close to nature in good weather.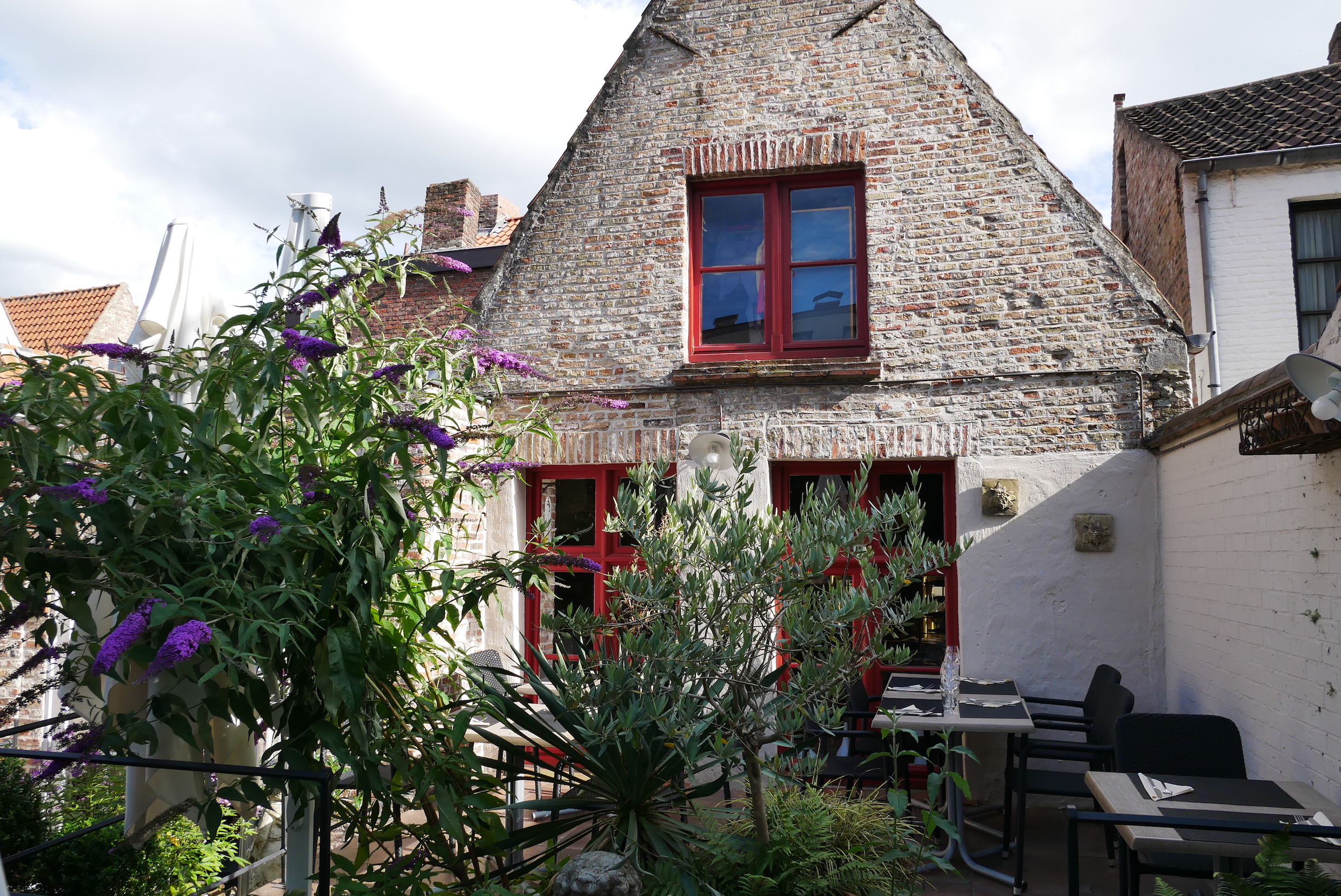 2. Service
We are welcomed and served very friendly and politely. Apart from that we also get a lot of nice recommendations about the food and the wine, which is awesome if you're about insecure about what to take, which drink goes with what dish and so on.
3. The drinks
The restaurant has a variety of drinks to offer: whether it's soft drinks like coke, beer, wine, coffee or tea, there's something for everyone. Besides regular wines for about 6 to 7 euros per glass the Réliva offers a special vegan wine as well as gluten free beer. A small beer costs about 3,50 euros.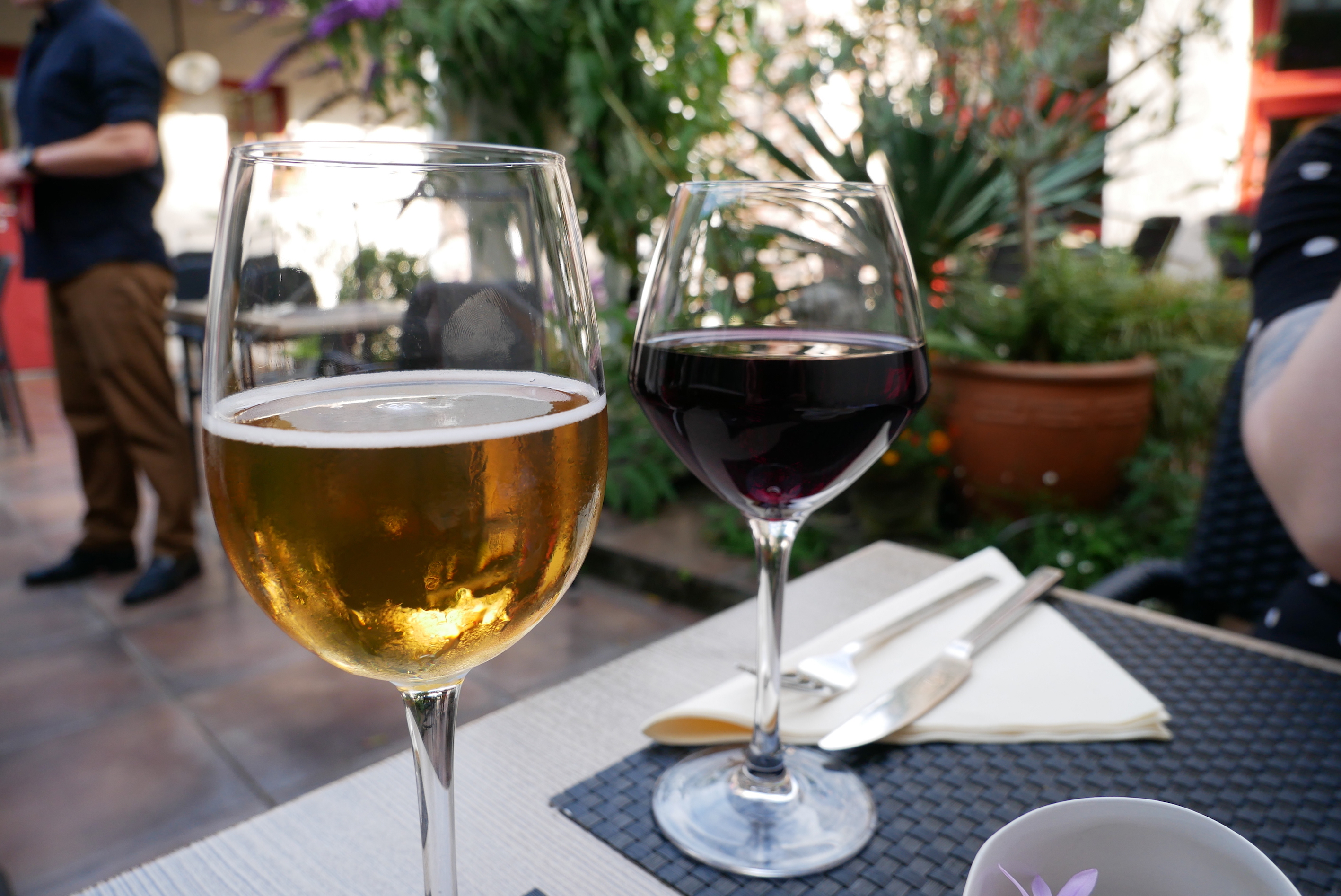 4. The food
Vegans, vegetarians and meat eaters all have a good choice at Réliva.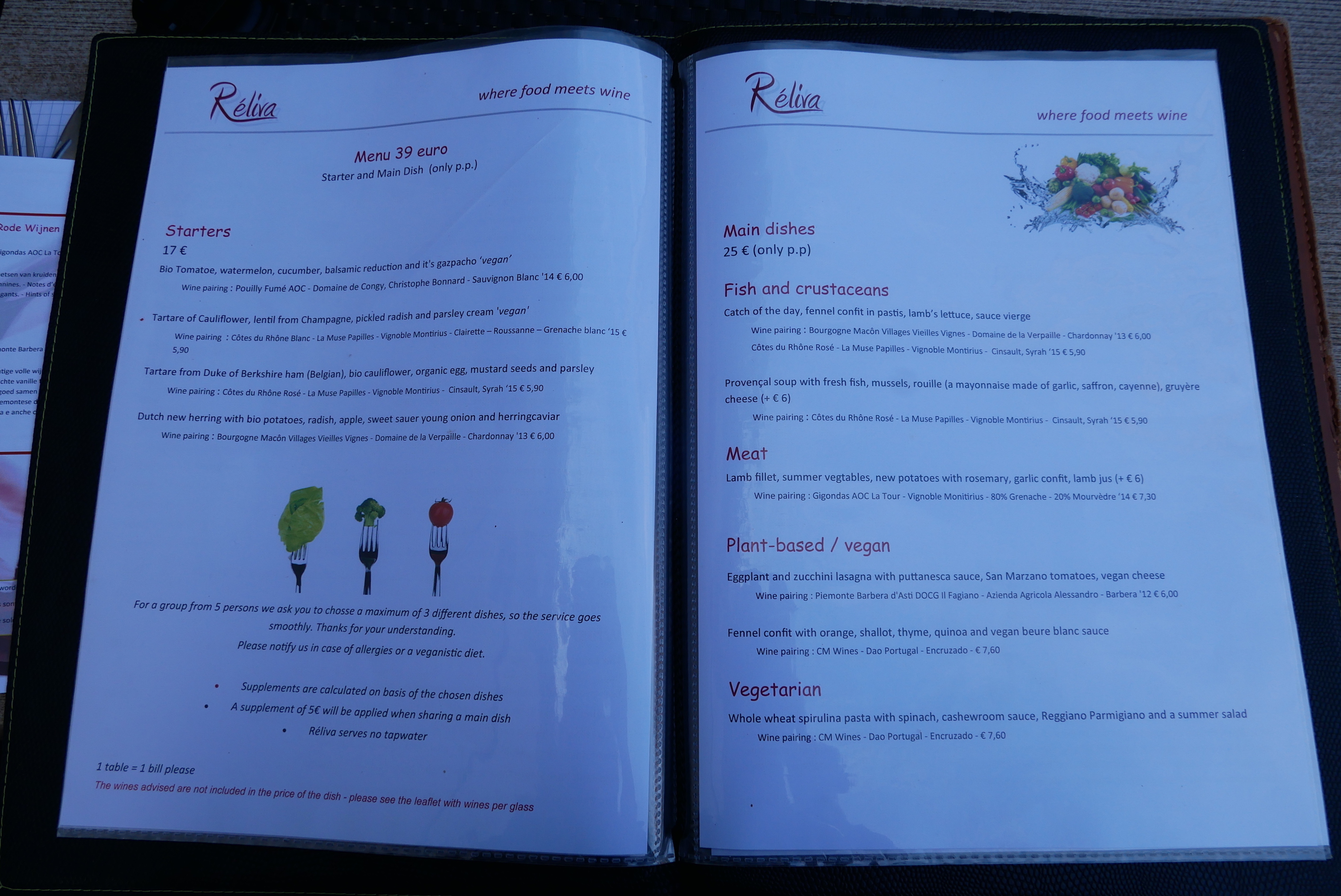 Stefan tries the lamb filet, a tender filet with sauce and side vegetables.
Esther chooses the vegan "eggplant and zucchini lasagna" with vegan cheese and lots of vegetables.
Before getting the main dish though there is a small surprise for us: a free appetizer! Freshly baked bread with self produced olive oil and a plate with black olives, hummus and crackers. Yummy!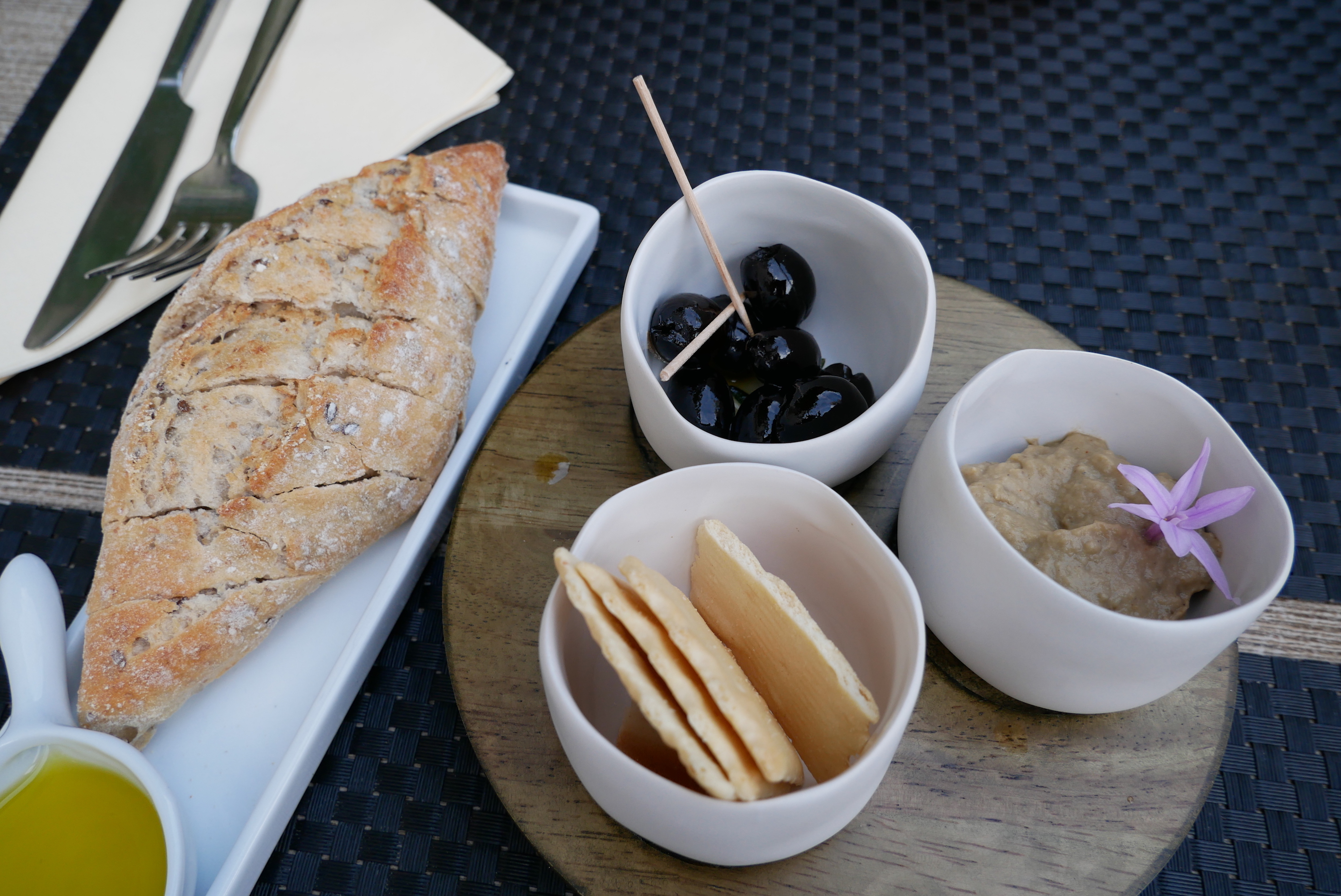 The appetizer really surprises me. I never really liked olives and hummus I've never tried before but both tastes delicious!
The main dish is just wow. Honestly. Le lamb tastes a bit like beef filet but more tender. The sauce contains meat as well and is homemade. It reminds me somehow of German barbecue sauce but still has its own special flavor. 
All ingredients are regional or self produced – and this you can taste with every bite. The vegetables, potatoes, beans, sprouts, carrots and salad, are basted with a light fruity lemon dressing. At that I get some cheese, a mixture of goat and sheep. And really, I've never tasted such a great cheese before.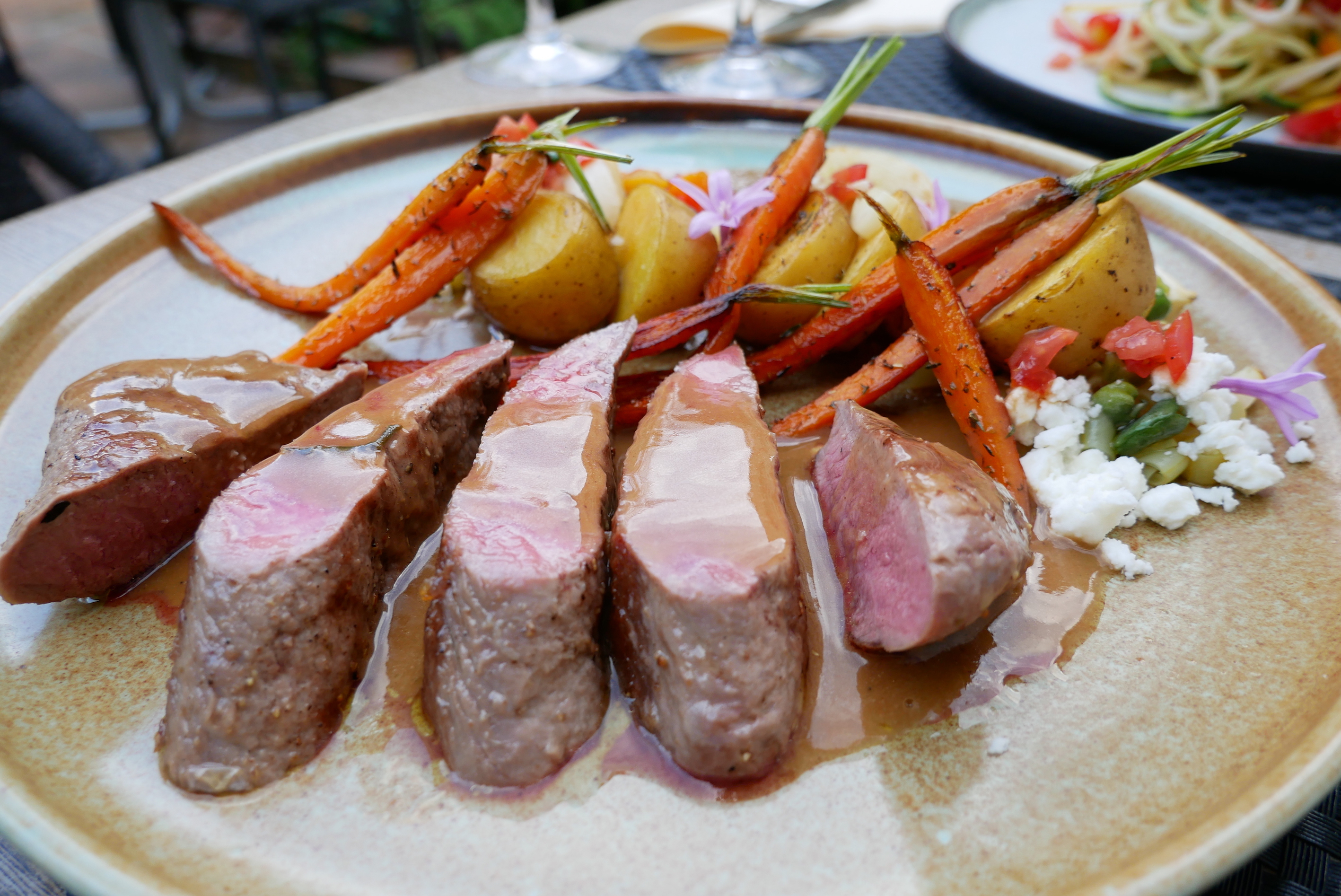 All in all: a real high class menu which is affordable!
The vegan lasagna consists of fresh ingredients as well. Zucchini, eggplant, potatoes, tomatoes and onion add up to a perfectly harmonic taste. But the best part is the home made vegan cheese made of cashew nuts. Oh my, this is just so delicious I wish I could have gotten the recipe right away. I've never tasted a better vegan cheese, no chance for supermarket products!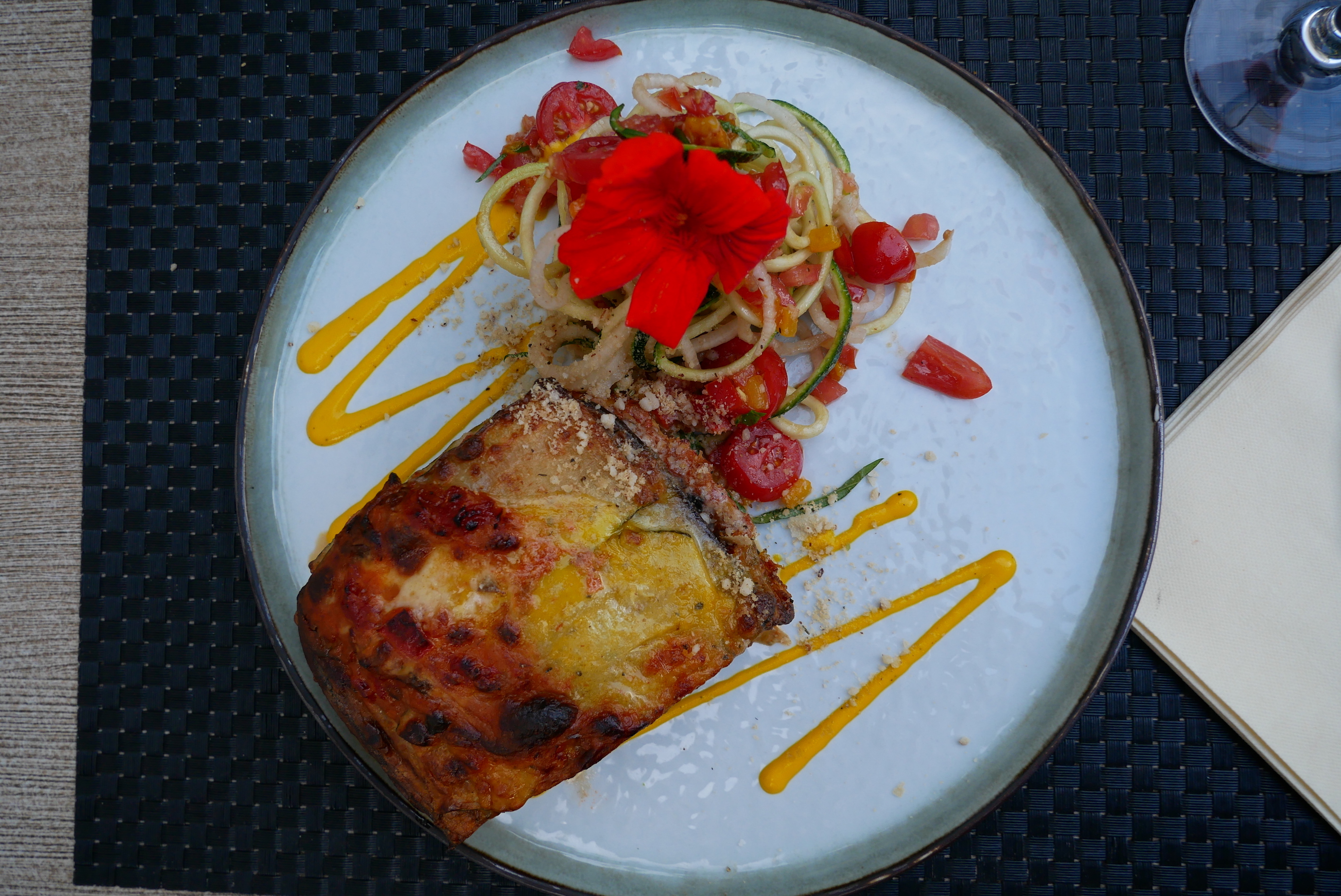 In addition there's zoodles, some kind of spaghetti but made of zucchini, with a light citrus dressing. This combination is magical, let me tell you. It's fresh and natural yet very satisfying.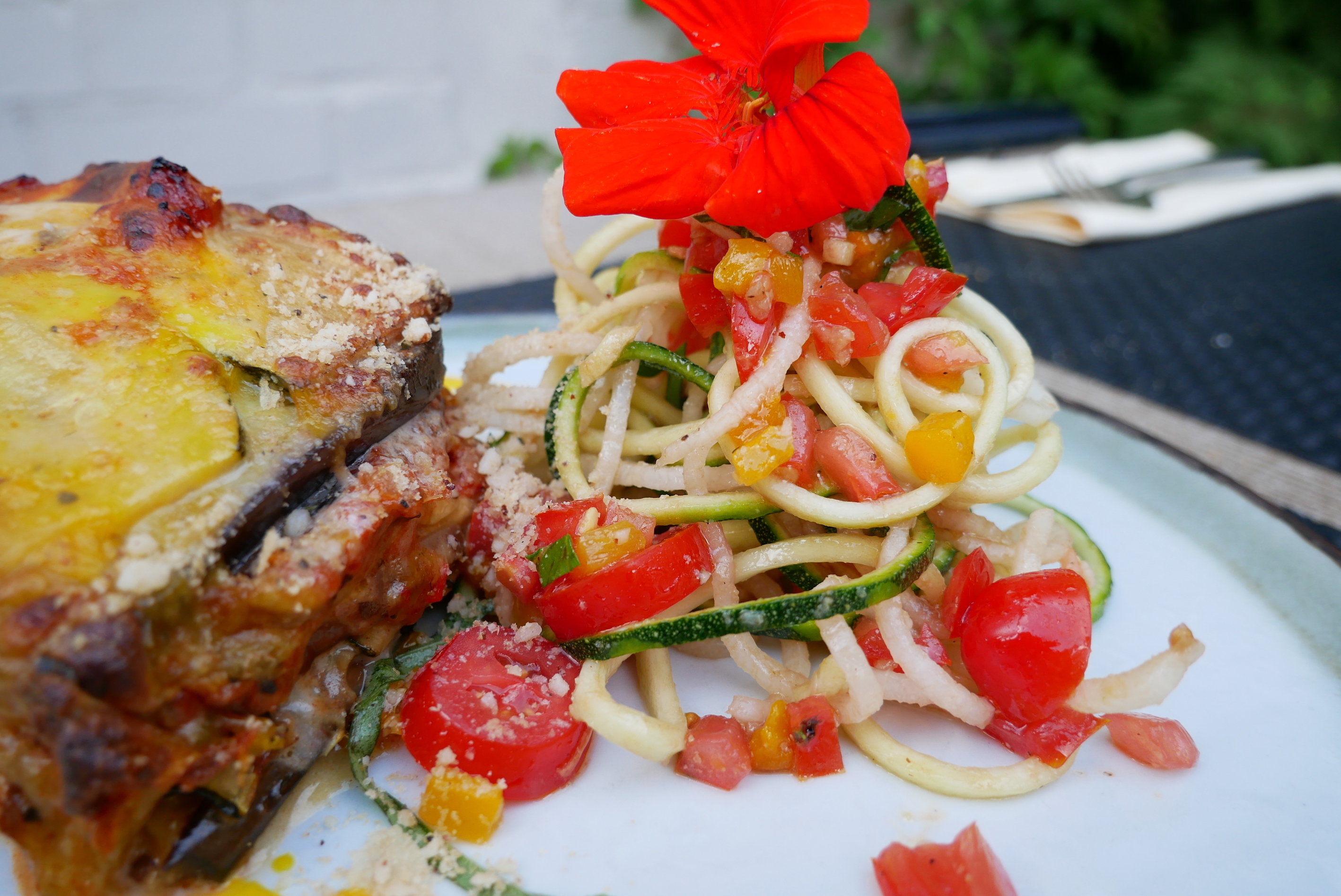 5. Nice-To-Know
The restaurant Réliva is located central but it's still aside of all the tourist areas which is refreshing and perfect for everyone who wants to try a real Belgian restaurant. Apart from that, all food is made from high class regional or self made products.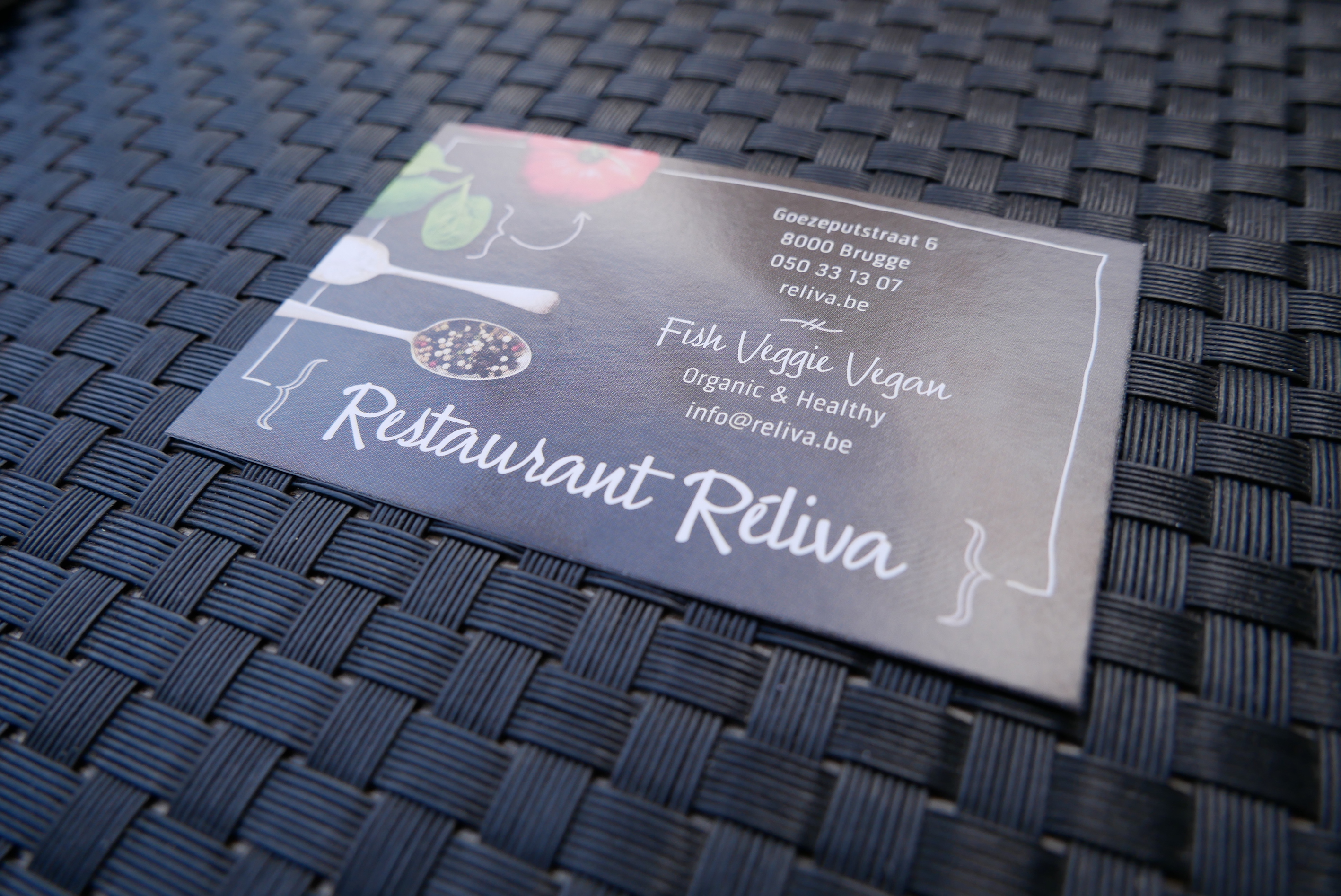 The main dish are around 25 euros which is about the same price as all the other restaurants right in the center of Bruges.
At Réliva you can pay cash or with credit card.
Summary
Though a little more expensive than a fast food restaurant, Réliva is a real adventure for vegans and meat eaters. If you come to Bruges, a visit will be worth it!
BOL