Le Pain Quotidien – New Energy in Brussels
What would be more proper for the start of our big tour through Europe than the capitol city of Belgium? Brussels has much to offer in every way. But what if your tummy is starting to cry for food after a long tour of sightseeing? We have to admit, there are only few restaurants in Brussels that offer both vegan and non-vegan food, BUT… on our way we found just the right place: Le Pain Quotidien!
1. Location
Le Pain Quotidien is a nice little place in Dansaertstraat 16 A, right in the center of Brussels. It's right around the corner of the Grand-Place, which marks the center of the city for most visitors. It has a lot of boutiques and shops, cafés and restaurants to offer but also quite a few tourist attractions that are easy to reach by foot. From Bruxelles-Central train station, it's only a 10 minute walk to Le Pain Quotidien.
The ambiance of the café is pretty unique. Originally built as a traditional bakery, Le Pain Quotidien still holds up this unique atmosphere and style today. While going in, you are welcomed by the smell and warmth of freshly baked bread. On the right hand side you'll find the counter that is still used for selling bread and other baked goods. The rest of the room is filled with wooden furniture and rustic flair. If you've never been to a real bakery you should definitely visit Le Pain Quotidien and let yourself be demoted to the good old times.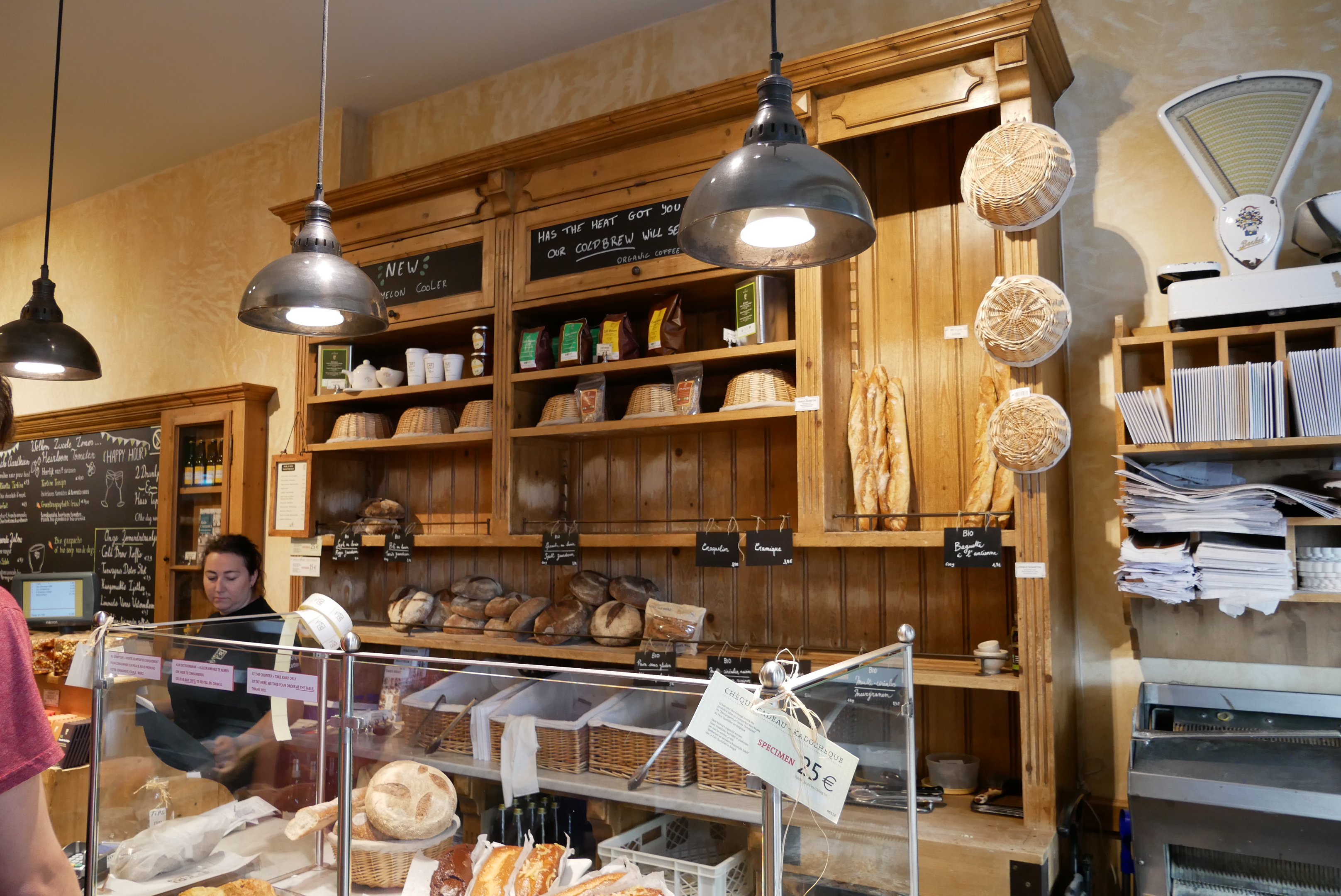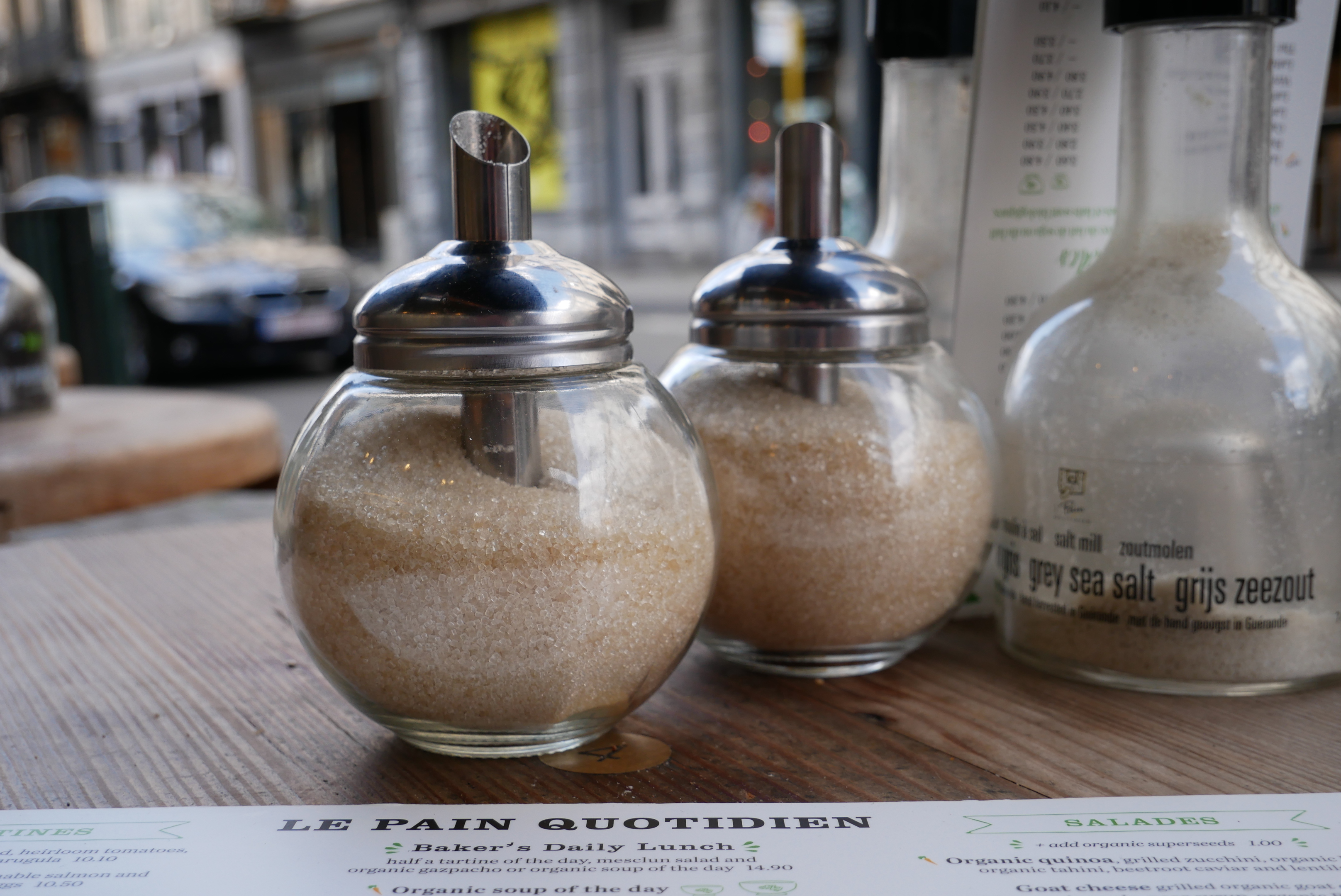 2. Service
Everyone from the service is very kind and polite. They speak very good English, but of course if you like you can try out your French skills as well.
3. The drinks
Le Pain Quotidien offers coffee and tea in numerous variations as well as water, fresh juice and a special vegan detox juice but also wine and beer.
4. The food
Organic and natural ingredients are very important at Le Pain Quotidien and something they emphasize. Everything they serve is self-made from organic high quality ingredients.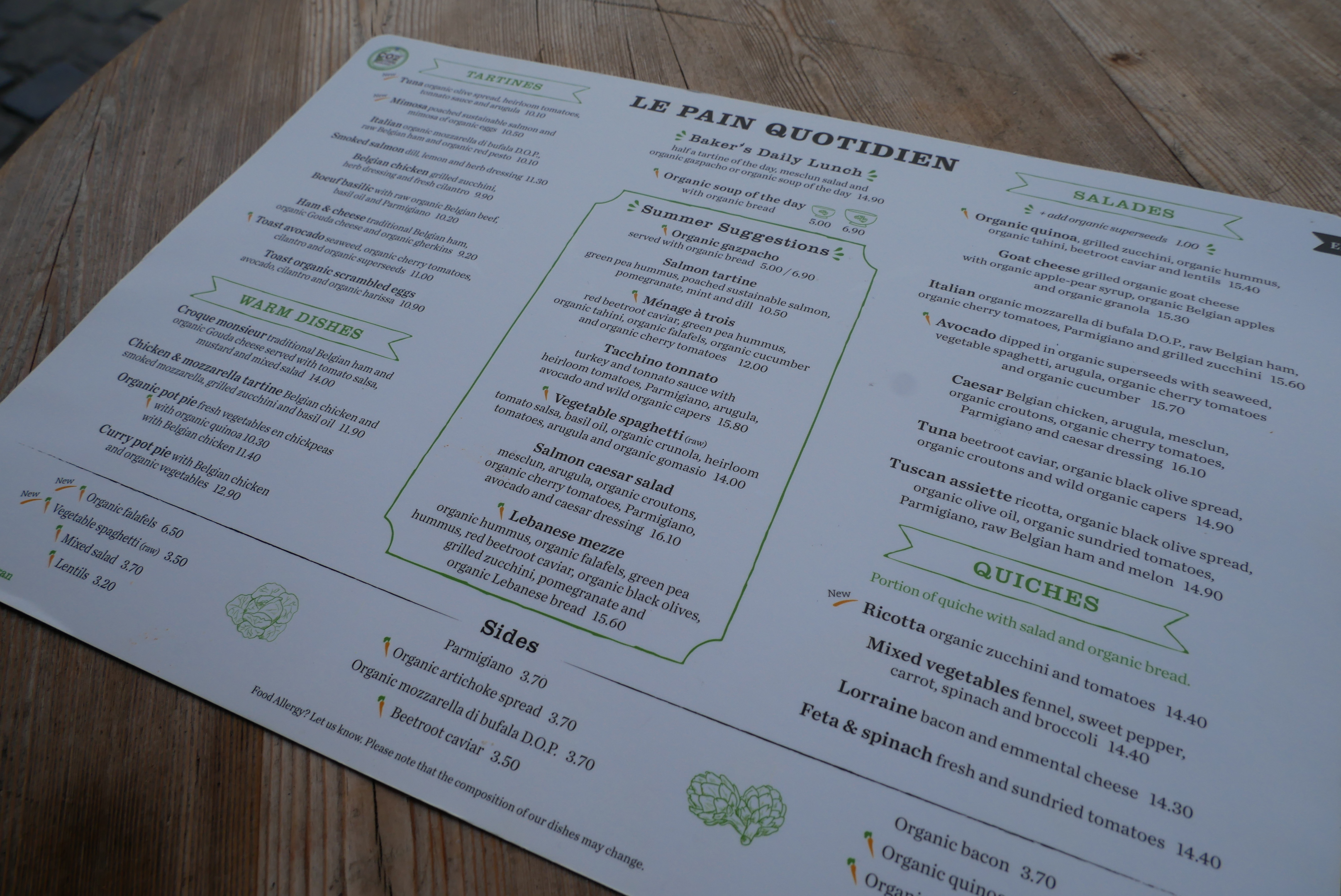 The menu consists of baked goods, warm and cold dishes. Breakfast and brunch are available as well as a fresh salad, a warm soup, sandwiches or stews.
Stefan orders a "Croque Monsieur" which is some kind of sandwich with organic ham, cheese and dips.
Esther tries a vegan soup called "Organic pot pie" with lots of vegetables, quinoa and bread.
The "Croque monsieur" is the perfect strengthening for an exhausting day of sightseeing. It doesn't replace a proper dinner but I mean, who wants to run around with a full hurting stomach?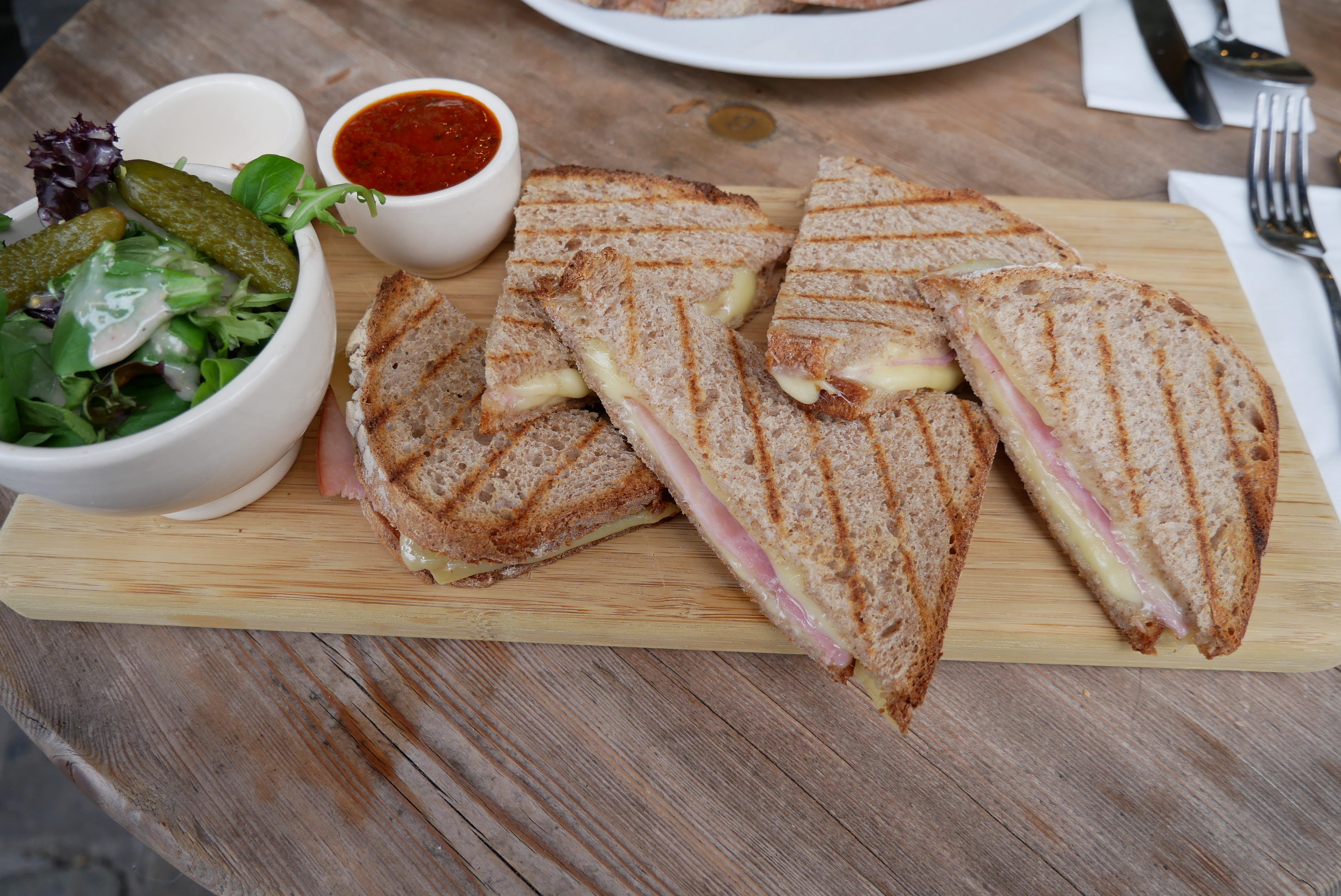 The bread is warm and crispy and filled with organic ham and spicy cheese. The ham doesn't taste like the one in Germany though, it has more of a typical belgian taste I would say. You need to try it yourself to understand! The first dip is sweet mustard and the second one self-made tomato sauce with a slightly nutty taste. Both dips go perfectly with the bread.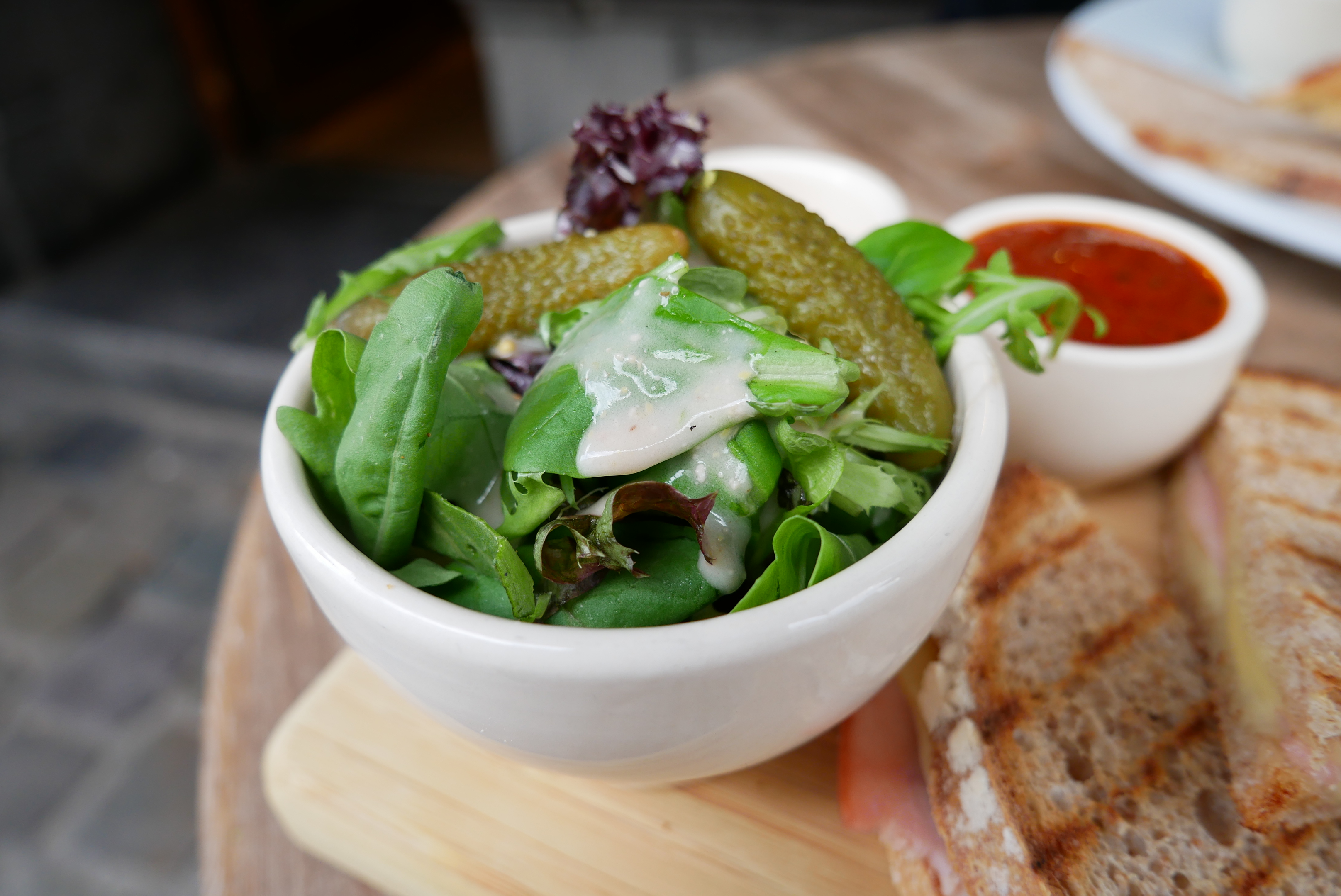 The food leaves me not too full but gives me just the right energy to go on with the tour. It's perfect for a snack in between. Especially if it's one made of such natural and premium ingredients.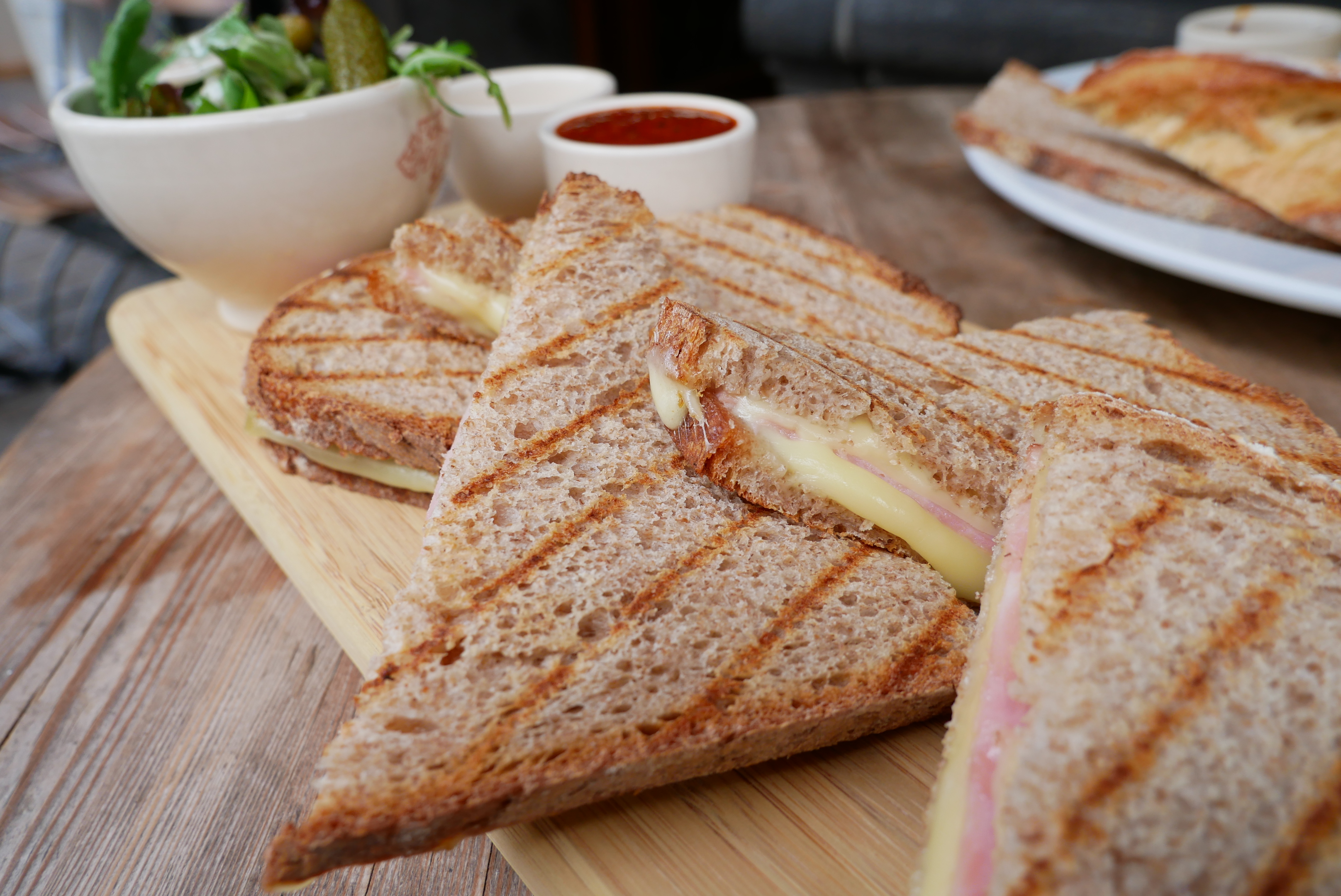 After randomly running around I am more than looking forward to the vegan power soup. It has a lot of fresh vegetables such as chickpeas, cauliflower, onion, zucchini, bell pepper, pumpkin and parsley in it. The additional quinoa and the three slices of fresh bread are perfect to give me the right energy. It tastes amazing!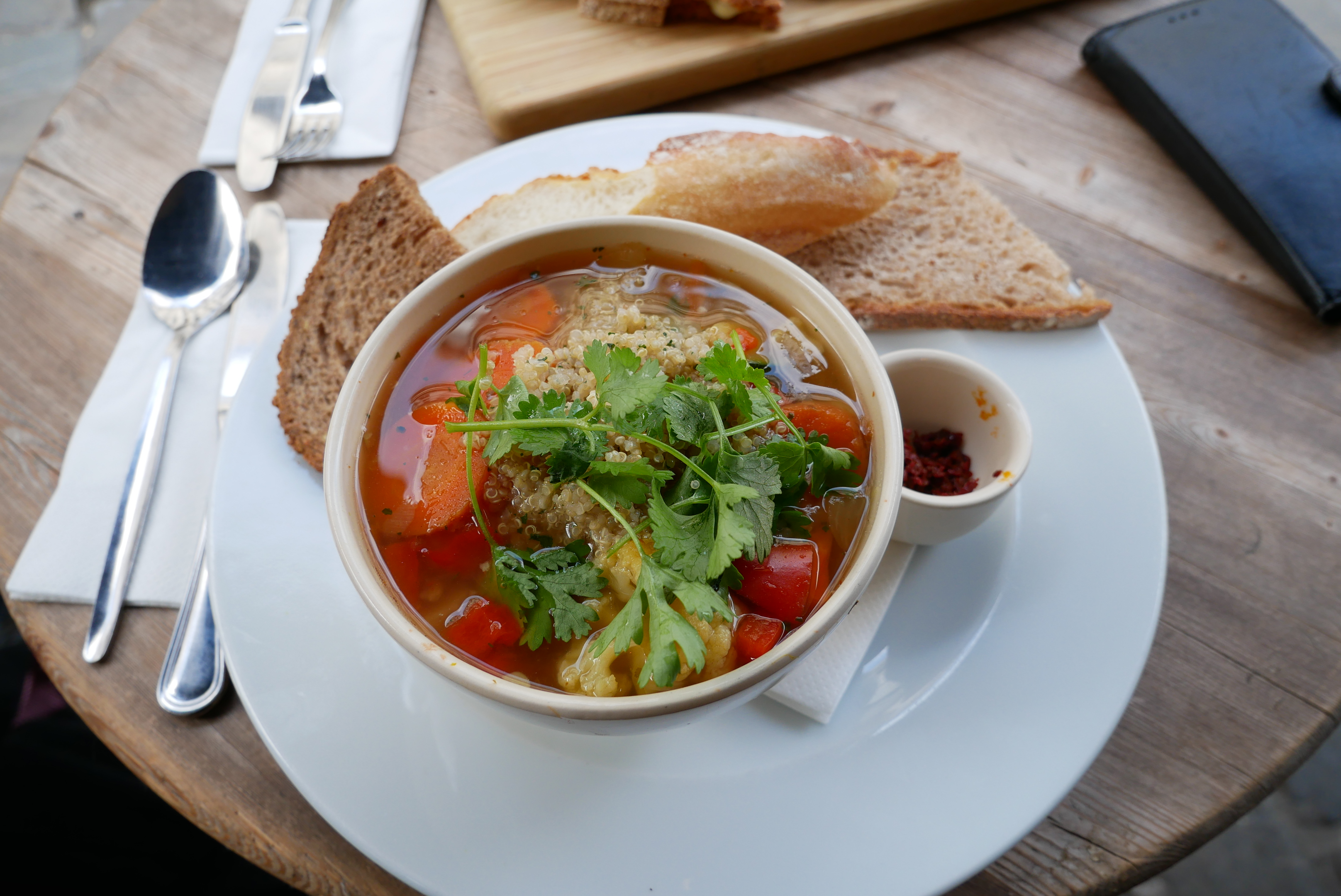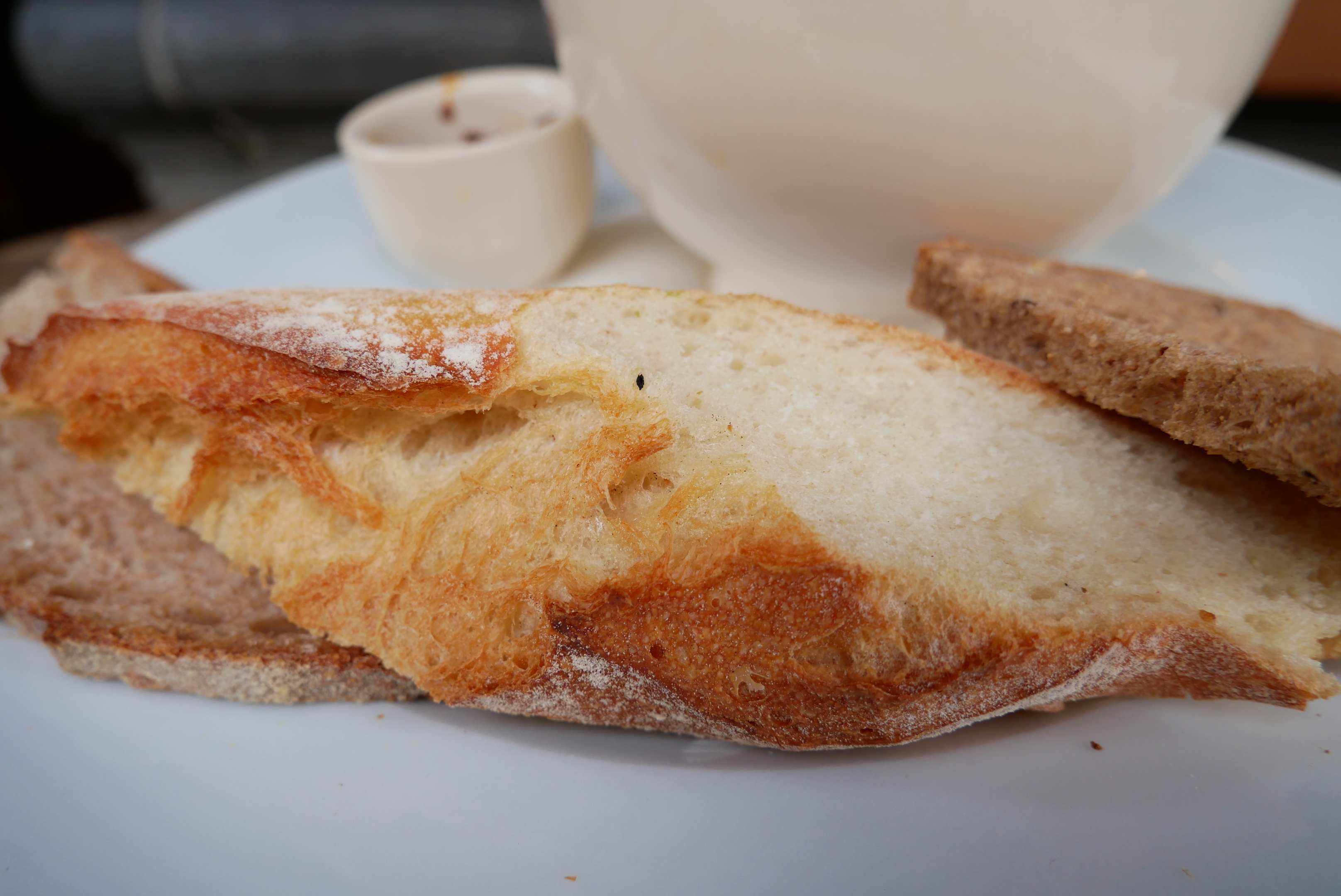 The portion is definitely enough so that my stomach is somewhat full. All in all the soup tastes and looks healthy. It's definitely the best you can give your body when running around Brussels.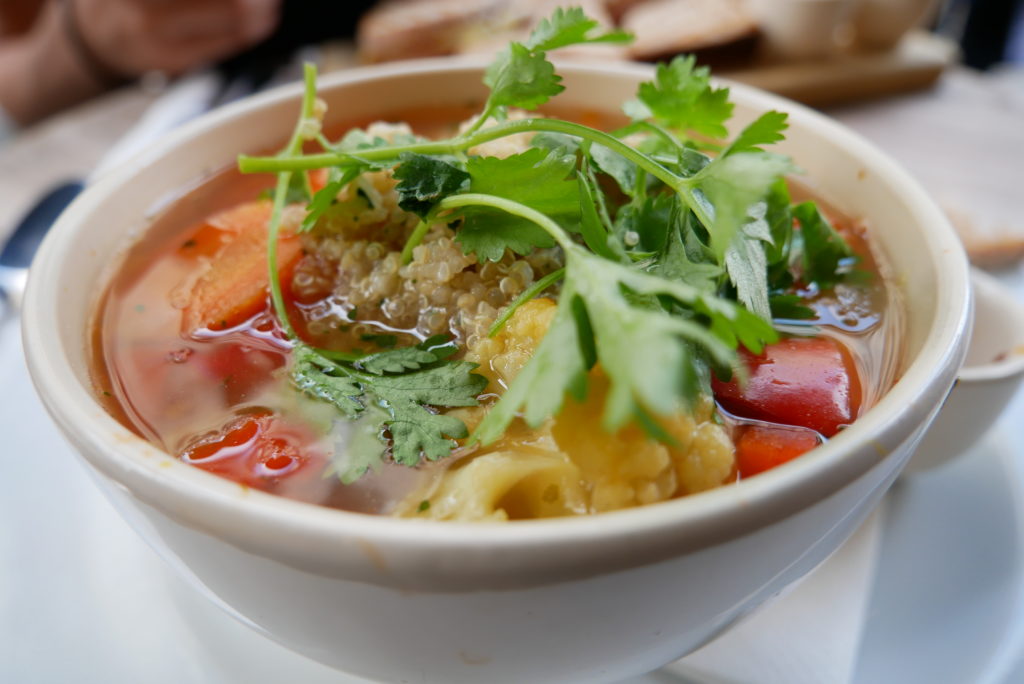 5. Nice-To-Know
At Le Pain Quotidien you can pay with cash or credit card.
Summary
Whether you want a big breakfast menu, a little snack or just some fresh bread, this special bakery/café/restaurant has got it all. The menu has a nice marked choice for both vegans and non-vegans – which is rare for Brussels.
BOL